Andrew L. Russell, Ph.D.
Hello! I'm a Professor of History and Dean of the College of Arts & Sciences at SUNY Polytechnic Institute in Utica and Albany, New York. I am also a co-director (with Jessica Meyerson) of The Maintainers.
I write about technology, computing, and history, including a new book with Lee Vinsel, titled The Innovation Delusion: How Our Obsession with the New Has Disrupted the Work That Matters Most. You can purchase the book now; it's released on September 8, 2020.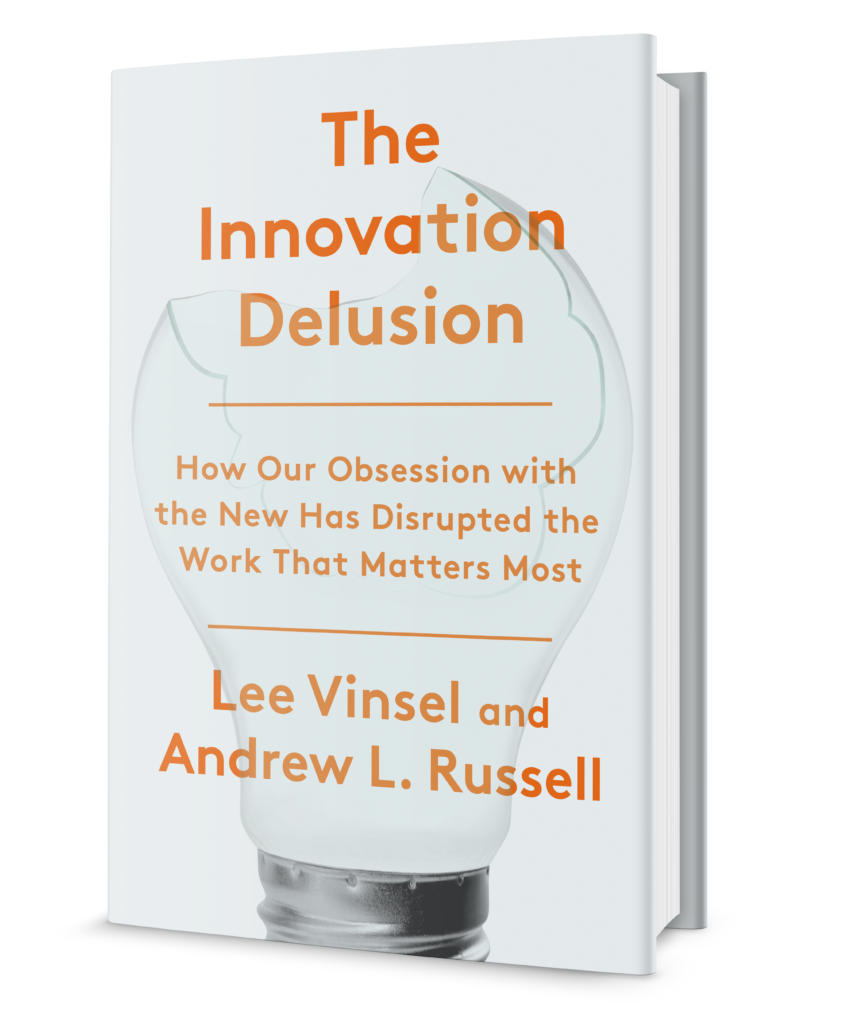 Innovation is the hottest buzzword in business. But what if its benefits have been exaggerated, and our obsession with finding the next big thing has distracted us from the work that matters most?
In this provocative, deeply researched book, Vinsel and Russell tell the story of how we devalued the work that underpins modern life—and, in doing so, wrecked our economy and public infrastructure while lining the pockets of consultants who combine the ego of Silicon Valley with the worst of Wall Street's greed. The authors offer a compelling plan for how we can shift our focus away from the pursuit of growth at all costs, and back toward neglected activities like maintenance, care, and upkeep.

For anyone concerned by the crumbling state of our roads and bridges or the direction our economy is headed, The Innovation Delusion is a deeply necessary reevaluation of a trend we can still disrupt.
Starred advance reviews in Kirkus and Publishers Weekly

Some of my other work:
Open Standards and the Digital Age: History, Ideology, and Networks (Cambridge University Press, 2014)

Ada's Legacy: Cultures of Computing from the Victorian to the Digital Age (ACM Books/Morgan & Claypool, 2015)

Publications on Internet history, standards, modularity, maintenance, and more

Teaching: US History, History of Technology, Science & Technology Studies, Research & Innovation Policy
Contact:
arussell _at_ arussell.org || @RussellProf || c.v. (updated June 2019)